Valentine's Day in Marbella
Special Day for Lovers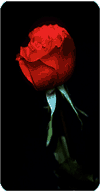 Valentine's Day is a special day for lovers. In Britain it may mean a special dinner or giving of gifts. But in Marbella you can add to this walks along long sandy beaches, moonlit walks along the marble promenade, dinner on the beach as the waves crash around you or dinner in the Old Town with its typical Andalucía ambiance.
Spanish men put on a great show of romance. Flowers, chocolates and perfume are commonly given as gifts, and Marbella restaurants are packed to the rafters with swooning couples. It is normal practice in Spain for husbands to give wives bunches of flowers, and unmarried couples exchange other gifts, including red roses and, interestingly, books.
Article continues below Ads ↓
A beautiful beach, exotic location and breathtaking views of wonderful countryside can be found throughout Andalucía on Valentine's Day and the restaurants in Marbella and Puerto Banus are just exquisite. If you are thinking of spending a few days on the Costa del Sol to celebrate Valentine's Day, you won't be disappointed.
Have a special Valentine's Day meal at one of the many superb fine dining restaurants or perhaps on the balcony of your own rented apartment. Then after dinner, continue well into the night at the parties or dances in Marbella or Puerto Banus or perhaps one of the beachside chiringuitos overlooking the Mediterranean.

Love is in the air – Looking for the perfect gift?
Jewellery is always a hit at Valentine's Day. What about a 100€ Cartier bracelet. The unisex bracelet has a white gold central piece on which the word LOVE is engraved. It is then fastened with a coloured silk cord strap.
Perhaps your girlfriend would like a bubblegum pink iPod Nano. It may be small, but a perfect gift for Valentine's Day. She will be able to enjoy movies, TV shows and music whilst you drive her around Puerto Banus in your hired Porche.
For a unique Valentine's Day gift that will last a lifetime, get down to the Castle Gallery in Guadalmina. Show your love with a piece of limited edition art and impress your loved one with something from their special Valentine's range.
Create your very own Valentine's Day gift at the Paint & Fun Ceramic Café . Decorate your favourite ceramic piecewhich will then be glazed and fired for you. This will make a distinctive gift to astonish your Valentine and show off your creative skills.
Surprise your loved one with your favourite photograph printed on canvas. Simply choose an image you know they'll love to hang on their wall and Fotoria will do all the rest. Using state-of-the-art technology and the finest materials, Fotoria guarantee great results, plus it can all be organised online.
This year, forget sending the predictable bunch of red roses. An edible treat is so much more pleasurable. The creative bunch at Kukis have produced a valentine's cookie collection that all really are good enough to eat. Send a beautifully packaged box of heart-shaped kukis, decorated with cute pretty pink, hot red or pastel coloured icing. Or what about the luscious lip shaped kukis to send a kiss to your Valentine. Perhaps make it unique with a really personal message or any photo.
A touch of bling is always appreciated by your Valentine. The Bibi range of jewellery is available at the Elle Morgan Boutique. This designer jewellery range has something to please everyone. Or, how about some sparkle with the stunning range of hand crafted Bejewelled T-Shirts. No need to worry if ribbons and bows fill you with dread, the staff at Elle Morgan Boutique will not only help you choose the perfect gift, they'll even make it look all nice and pretty while you wait.