Free Wifi, Internet Cafes and Hotspots in Marbella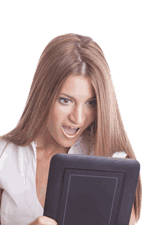 If you are on holiday in Marbella only for a short time, there is no need to go without internet access to your emails, Facebook or indeed any of your favourite sites on the internet. You will have a choice of free wifi, paid wifi connections or the use of internet cafes.
Our apartment offers free unlimited broadband WiFi for your enjoyment so you only need to find a connection when you are out and about.
Many of the bars and restaurants have free wifi where you typically buy a drink or a snack and you will be given a password to access the internet. However there are some hotspot wifi locations where you can access it totally free of charge.
This list is absolutely not comprehensive. Bars come and go, bars add or lose their free Wifi. I would be grateful for any additions or amendments. Thanks
Article continues below Ads ↓
Free Wifi
Marbella Free Wifi
Plaza del Mar - Paseo Maritimo looking over Mediterranean Sea
Chill Out Café - Alonso Bazán 8
Garum - Paseo Maritimo Avda de la Fontanilla
Nono's - Avda Camilo José Cela
Café de Ronda - Calle Ramón Gómez de la Serna 23
Beckitt's - Calle Camilo Jose Cela 4
Bar El Estrecho - Calle de San Lázaro, 12
Casamono - Calle Estebanez Calderon, 19
Ocean Clinic - Av. Ramon y Cajal, 7
Oasis Dental Clinic - Avda. Ricardo Soriano, 13
La Quinta Golf Academy - Urb. La Quinta Golf
La Cañada Shopping Centre - Carretera Ojén, Centro Comercial La Cañada

Marbella Golden Mile Free Wifi
El Corte Ingles - Boulevard Alfonso de Hohenlohe, 2
That's Life Bistro - Urb. La Carolina Park
Nueva Andalucia Free Wifi
Bellaria - C/ Azahar
La Sala- Calle Belmonte
El Jardin- Avenida del Prado
Starz Café - Centro Plaza K3
Magna Café - Magna Marbella Golf, Calderón de la Barca
Los Naranjos Golf Club - Los Naranjos Campo de Golf, Plaza Cibeles
Guey Restaurant & Sky Bar - Plaza de las Orquídeas, 4
Reflections - Centro Plaza, 48
Gio´s Cafe - C/Violetas

Puerto Banus Free Wifi
Pangea - Muelle de Honor
Marina Banus shopping centre - Marina Banús
Jacks - Muelle Ribera
English cafe in Corte Ingles - Costa Marbella Shopping Centre
Leon de Oro - Costa Marbella Shopping Centre
Babalonia - Frontline
Route 66 - 17/29 Plaza Antonio Banderas
Los Bandidos - Muelle Rivera 35
El Corte Ingles - Costa Marbella Shopping Centre
San Pedro Free Wifi
Passion Cafe - Centro Comercial La Colonia
Internet Cafes
Marbella Internet Cyber Cafes

Cobertura
Avenida Trapiche, 28.
Tel: +34 952-775-294

Fes
San Antonio, 12.
Tel: +34 952-868-252

Locutorio
5; Ramon Gomez de la Serna
Tel: +34 951968205


Euros Cyber Cafe
C/Miguel Cano 6


Cibercafe 2000
Galveston 7
Tel: +34 952765540

Net Café
Ricardo Soriano, 3 -2ª entradaB
Tel: +34 952765061

American Donats & Bagels
Travesia Carlos Mackintosh
Tel: +34 952 864 262

Cronos Computer Consulting
Ricardo Soriano, 70 Edif. Horizonte Oeste Local 8
Tel: +34 902124000

Tiendas Ican
Avda. RicardoSoriano,20
Tel: +34 952901012

Wall Street Internet café
Plaza de Los Olivos
Tel +34 952900013

Wallstreet Café
Avenida de la Puerta del Mar, 13
Tel: +34 952 772 119

The Meeting Room
Avda. Ricardo Soriano, 34
Tel: +34 952 772 577

Puerto Banus Internet Cyber Cafes

Banus Internet Cafe
Av. Julio Iglesias, Casa RA 121
Tel: +34 952 81 60 74

Luz Marina Bedoya
Centro Comercial Cristamar, S/N.
Tel: +34 952-929-294

Bar@
Centro Comercial Cristamar, 1.
Tel: +34 952-812-759

Cristanet
Cristamar center
Tel: +34 952906205

Nueva Andalucia Internet Cyber Cafes

Puerto Media
Las Malvas, Local 52.
Tel: 952-907-835
Puerto Media
Pay as you go connections
Mercury Internet

An hour, a week, three months, it doesn't matter how long you spend with Mercury in Marbella on the Costa del Sol, your Internet connection can't stop! Connect to one of their WIFI Hotspots and choose the time best suits your needs. You only need your credit card or PayPal account and you will be surfing the web in less time than you expect. Mercury Internet Hotspot
Y-Internet

If you are down in Marbella on holiday, simply switch on your Wi-Fi enabled laptop and you should find one of Y-Internet's hotspots. Connect to the network and you will find the login page, where secure high speed access can be purchased by the hour, day, week or month. It is also possible to buy Pre-paid Scratch Cards from their offices or Hotspot locations that will enable you to access their services. Y-Internet
Updated: 09/09/2016