Beauty and Balance of the Mind in Marbella
Marbella offers a wide range of treatments to help you look and feel good. These include spa treatments, hairdressing, skin care, massage as well as alternative health treatments. Whatever you are looking for, Marbella has it.
Here is an indication of some of the beauty and wellness services that are available in Marbella and Puerto Banus. A link or mention on this page does not constitute a recommendation of the services provided but is for information only.
Article continues below Ads ↓
Spa Facilities

Thalasso Spa is located at The Marbella Club Hotel on the Mediterranean beach. It occupies 800 square metres of state-of-the-art facilities These facilities include a dynamic indoor sea-water pool, saunas, hammams (Turkish baths), 12 treatment rooms, and a relaxation room overlooking the sea. It offers beauty treatments, to help with rejuvenation, weight loss and stress programmes. Holistic and stabilizing ShiTao massages and facial massages with seashells are also available. Thalasso Spa

Based in Estepona, the Kempinski Spa and Fitness Centre offers a host of body treatments. Experience it's relaxing wellness and spa facilities which include one indoor heated pool and 3 outdoor pools (one heated), a gym and sauna. You will be taken to seventh heaven by their pampering professional therapists. Spa treatments are available in the garden of the historic Almenara Watchtower which overlooks the Mediterranean Sea. Kempinski Spa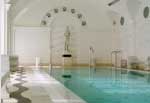 Medical Wellness Institute, Hotel Villa Padierna, Benahavis. Enjoy various programs for relaxation, detoxification, health and beauty. Combined it with a hotel stay. Indulge your senses in the Aromatic Thermal Circuit or experience the Roman thermal baths in XXI century comfort. Relax, unwind and regenerate at the beautiful Villa Padierna Palace.

Spa and Fitness Centre comprises 3 specific areas for face and body treatments, massages, thermal baths with indoor swimming pool and fitness centre. It also has an indoor heated 25m salt water swimming pool. The treatment and massage area incorporates the use of seven rooms, equipped with underfloor heating and thermal massage beds. Finca Cortesin Spa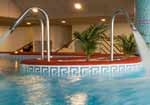 Spa Circuit includes: recreational pool with waterfall,water jets at different heights, bubble beds, Turkish bath, fruit bath, pebbled pools, saunas, cervical massage pool, ice cave, spraying water, Indo-Roman bath , relaxation room. There are special programmes that combine the entry to the Spa Circuit with another treatments at special prices. Senator Spa Hotel
Hairdressing & Beauty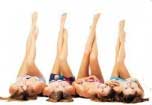 Hairdressing, Beauty Salon and Academy. Spjeo's is recognised as one of the most important brands in Spain with a number of awards including the Championship of Spain Female Hairdresser. It is the only hairdressing company with it's own product line. They have three salons in Marbella. Spjeo's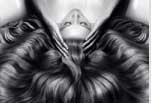 Hairdressing and Beauty Salon. Services include Hair cutting, colering, treatments, extensions, perms, nono keretin, and other quality hair care. Other services offered are nails, skin care and weddings. The also have a Men's Zone. They are based in Nueva Andaluc'a. Reflections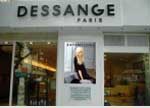 Hairdressing and Beauty Salon. The Dessange Hair Spa provides an area devoted to integral hair care for women and offers a moment of well-being and relaxation. Regenerate your hair and your body too, thanks to shiatsu chairs and color therapy. The softness and shine of your hair is paid special attention by being rinsed in purified, revitalized and deionized water. Dessange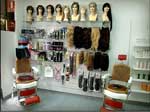 Hairdressers, Hairpieces & Wigs in Marbella. Offers a wide range of hair services and specialties giving the right solution to hair problems. Specializes in hair treatments, hair implants without surgery, 100% natural undetectable prosthetics. Analysis of Hair, Skin Dermograma. Brazilian keratin straightening, eyebrow prosthetics.
Gamboa Peluqueria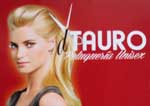 Perhaps not as well known as the others but this Spanish speaking hairdressers is good value and gives very professional results. You'll find them in the old town. C/. Chorron No9. Telephone for an appointment or just drop in. Mob. 667 257 423
Skin Care and Beauty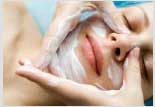 Beauty & Skin Care Specialist.
Laser hair removal, Mesotherapy, face peelings Environ and Schramek products and more. Belgian born, Magda speaks English, Spanish, French, Dutch and German, servicing an international clientele at her Marbella salon since 1997.
Magda Skin Care & Beauty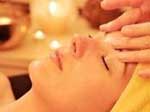 Offering a complete professional range of salon & spa treatments in Marbella . With over 50 Specialist treatments for the face & body including Guinot Facials , Holistic Hands-on Facials, Radiancy LHE Hair Removal, Radio Frequency skin tightening, Crystal Clear Microdermabrasion, Sea Clay Body Wraps, Slimming & Detox Treatments, Aromatherapy & Massage, Ultrasound Anti-Cellulite, G5, Bio-Therapeutic Non Surgical Face Lifts, LHE Skin Rejuvenation & Pigmentation removal, Manicures, Pedicures and Nail Care, Waxing, Eyelash or Eyebrow Tinting. Connections Beauty Salon

Tattoo & Piercing Studios in Marbella and Puerto Banus. In the last 9 years the team of Ink-In tattoo artists have created very different works, always carefully watching the quality and originality of their work.Tattoos created in different styles, both traditional and modern Japanese, realism, dark, old school, pictures, writings, tribal, floral, pointillism prints, etc. Ink-In Tattoo
Massage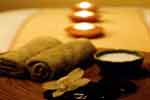 Treating the Mind, Body & Spirit Naturally and Professionally on the Costa del Sol. Aromatherapy, Swedish Massage, Sports Massage & Injuries, Hot Stone Massage, Lymphatic Drainage Massage, Reflexology, Reiki. You can visit the Marbella treatment room in central Marbella or you can have your treatment in your home or office. Holistic Stone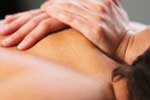 Classic massage strokes together with specific deep tissue techniques. Treatment may incorporate a variety of techniques including: - General Palpation Techniques - STR (Soft Tissue Release) - MET (Muscle Energy Technique) - Connective Tissue Massage - Myofascial Release - Muscle Imbalance Correction - Postural and Joint Assessment - Lymphatic Drainage Clinical Sports & Remedial Massage

Mobile massage & physiotherapy in Marbella. Holistic and sports massage. Reduce stress levels, relieve muscular aches and pains, dealing with post-exercise aches and sports massage. FENACO and ITEC diplomas in both Holistic and Sports Massage Hands On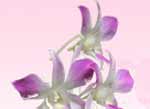 Releases powerful healing forces, ease pain and stress, and harmonizes the energies of body and mind. Improve flexibility, reduces tension, stimulates internal organs, and balances the body's energy system. Traditional Thai massage, specific body part massage, Thai oil massage and foot massage are offered. Thai Massage Marbella