Marbella Golden Mile Restaurants
Top Quality Restaurants
There is a nice group of top quality restaurants at the Marbella end of the Golden Mile. They are clustered around Carolina Park, close to our apartment.
Cibo

Cibo is about wonderfully fresh, contemporary authentic Italian food at sensible prices. Fresh food. Beautifully simple. Presented in a happy bustling environment. Cibo is informal but with excellent customer service. A place to meet and share fresh food with friends and family right in the heart of the Golden Mile.
Cibo Italiano
Da Bruno A Casa

In the famous Marbella Mar zone you'll find a local informal and welcoming with the unmistakable hallmark of Da Bruno where you can sit at any table or bring food home with the service "take away", available from 12 noon until 12 night. Da Bruno a Casa accommodates about 103 guests and features a nice terrace. Alexandra and Giancarlo Paparusso will personally take care that you will fill like sitting under friends.
www.dabruno.com
Golden Wok

Reastaurant specialising in East Asian tapas Wok and varied. Self-service dishes in Chinese, Japanese, Thai and Spanish. Select what you like. Chef will prepare your wok or griddle Japanese (Teppanyaky) in front of you.
goldenwokmarbella.com
Sukhothai

One of the best Thai restaurants and the first to open in Marbella.
The purple modern décor with mirrored walls gives this restaurant all the cool, relaxed and elegant ambience. The service is second to home and reflects the sophisticated menu and attractive setting, making you want to return to SUKHOTHAI again and again.
www.sukhothaimarbella.com
Villa Tiberio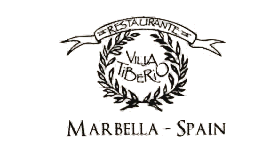 Walk through perfumed pergolas leading to the entrance of the internationally renowned restaurant. Savour the sensations that dining at Villa Tiberio bring. Royalty, diplomats and international celebrities could just as easily be dining at the next table as holidaymakers or local residents. Photographs of Sean Connery, Bill Wyman, Andrew Lloyd Weber, Shirley Bassey and a host of leading personalities line the walls of the luxurious interior, reminding guests that, like many things in life, the restaurant business is built on personal relationships.
www.villatiberio.com
Article continues below Ads ↓
Zapata Tex Mex

Know as the best Mexican on the golden mile with 9 years experience who strive to give an authentic dining experience, from their extensive varity of freshly prepared cuisine to their Mexican equipales chairs and hand made sombreros. They cater for large parties, intimate dining or a simple family meal, all are welcome.
www.zapatatexmex.com
La Pesquera

Walk 5mins to the beach and enjoy La Pesquera. The Beach Bar serving fish offers excellent quality and service. Enjoy the best dishes, made with great care on the seaside terrace, enjoying the evening of seafood with the soothing sounds of the sea.
www.lapesquera.com
Carolina Park
That's Life Bistro

Simple coffee and drinks cafe located at front of Carolina Complex. Free wifi.
Cabaña Nagueles

Argentinian restaurant, which offers fantastic steaks, fish. lamb, chicken , burgers etc. at fantastic prices. All cooked on an open grill. Takes bookings, Good for groups or parties, Good for children, Takeaway, Table service, Outdoor seating
Restaurant La Carolina

Restaurant and bar on the complex. Eat lunch or dinner or have drinks by the pool. Serving Spanish food and tapas. Drop down for morning coffee or drinks. Have a dip in the pool before lunch. Drink cocktails before evening meal. Right there on the complex.