Fishing in Marbella and Puerto Banus
Fishing from the Beach
With the high number of beaches in Marbella, there are many places where you can go fishing. Among the many beaches is Playa de el Ancon. You can fish during the day from the large rocks just off the shore providing nice flat surfaces onto which you can climb. Enjoying the perfect weather and the very lively fish. Playa de la Bajadilla is a beach flanked by two fishing ports, so providing plenty of options for casting your line.
Article continues below Ads ↓
Fishing from Ports
In addition to fishing from one of the ports, you can also participate in a fishing excursion on a boat from Marbella. One of the advantages to going on a Marbella fishing charter is the experience that these companies bring to the table. While you may only be in Marbella for a week or two, these companies operate hundreds of trips. They know the spots where you are likely to be successful so have your camera ready to photograph that impressive catch. If you choose to go on a group outing, you'll be able to have fun swaping stories with like-minded fishing buddies. Perhaps you would prefer a private trip if you like the peace and solitude.
For instance, enjoy an unforgettable day on board the luxury Astinor 1.000 which is fitted with the latest electronic devices including Fishfinder and a stereo. This fishing fleet was the winner of Malaga's first Tuna championships. All beers, wines and soft drinks are included during your half day. All the rods and bait and fishing instruction are provided, the only thing you need to get are the fish! The boat operates out of Puerto Banus. Transfer times from our apartment in Carolina Park Marbella( 7Km) - 10 min.
Why not rent our beautiful Marbella apartment to take advantage of this?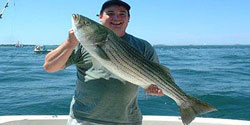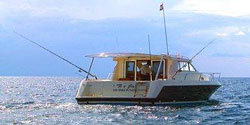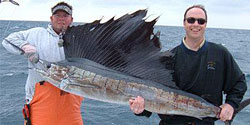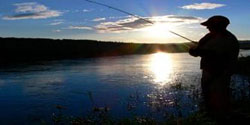 Here are some links that may interest you. These links are for information only and do NOT constitute a recommendation of these businesses.
Sea Fishing Trips from Puerto Banus, Marbella
Fishing Charter Marbella, Malaga
Blue Sky Yatch Charter - Professionally crewed luxury yatchs