House Buying in Marbella
Advice on Buying in Marbella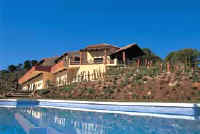 Buying property in Marbella is now more popular than ever, with increasing numbers of people following their dream in purchasing a holiday home, buying property to rent out or moving permanently to the sun. The British, in particular, love the healthy climate and in recent years the Spanish local authorities have made great efforts to increase the number of foreign tourists and residents.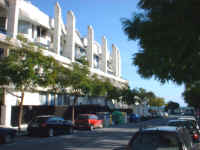 With European interest rates low, there hasn't been a better time to buy property in Spain. Whether you are looking for developed plots, farmhouses with village locations, villas, townhouses or new apartment developments, there is a wide selection of property options available.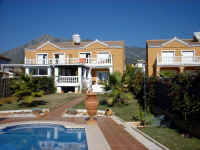 Buying a property abroad is exactly like buying in your home country. It can be an exciting experience but you must go looking with an open mind for your home. If you can't find exactly what you want, you may need to compromise on some issues. Identifying those issues may be difficult so you may need to use qualified professionals These professionals can protect your interests, making the purchase of your home in Spain a stress free and risk free experience .
Article continues below Ads ↓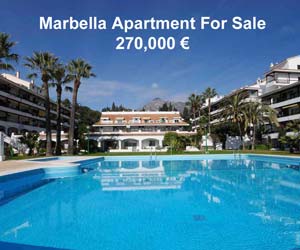 Buying Checklist
Settle on an area - Marbella is a very big place so choosing the location is important. You are going to spend a lot of time in your chosen location whether it be by the beach, inland, a development or an area away from the town. Research the areas to find out what it's like, particularly in different seasons, what facilities are available and the travel times to the different places you will need to visit on a daily or weekly basis. This involves a whole series of individual choices but the final question is, would you be happy living there? Look at estate agents in the region and find out the prices that you would expect to pay.
Type of Property - Think about the kind of property you are looking for in terms of floor area, size, number of rooms etc. It could be worth looking at different types of properties in different residential areas. By looking at a variety of homes you'll build up your knowledge of the present market values in the location you are interested in. But keep an open mind and don't be afraid to investigate that 'wildcard.'
Speak to estate agents - It is important to only negotiate with agents that are officially registered and hold the appropiate licence. Look at as many properties as you can. If you intend to move permanently to Marbella you may be looking for somewhere quieter. If you plan to rent out the house or apartment, you will do better to choose somewhere near the beach or an area with lots of tourist attractions. A good agent will help you through the whole purchasing procedure.
Are you considering renting? - If you want to rent the property as a holiday let, you should consider carefully the location and services of the area to ensure it is suitable for a holiday let. For example, if you want to attract families then it should be within walking distance of the beach.
Research all legal issues and costs involved - You may be surised at the costs involved in buying a property in Spain. A good rule of thumb is to allow at least 10% over the purchase price for fees and taxes. Find a Solicitor (abogado) to advise and assist you. Obtain professional advice and check your finances take account of these additional costs. If you choose an experienced solicitor, she should anticipate all contingencies wheteher you choose a house, finca or apartment.
Organise your administration - Prior to your house purchase, there are administrational factors that need to be considered such as mortgage, taxes etc. (See the Administration and Finance section)
Making an offer - Your offer in writing should include not only the price, but also the amount of deposit and when it is payable, when you want to complete, what is to be included in the price. An often neglected pointis to demand that all installations, machinery and equipment should be in normal working order. All of this, of course, should subject to contract.
When an offer is accepted - Checking the land registry is the legal responsibility of the solicitor and if it's all OK she will then prepare a private contract which will bind both parties to the deal. Lodge a deposit on the property,to take it off the market. The public deeds (Escritura de Compraventa) will need to be signed in front of a Spanish Notary. The vacant possession of the unencumbered property will be granted when the balance of the purchase price is paid. The sale is then complete.
Immediately after completion - To prevent the property from being sold twice, the notary will fax details of the title deed to the local land register. This will inform them of the new owner. The notary and the land register act together to protect and guarantee your interests. Your solicitor can also arrange for the transfer to your name of utilities and services such as water and electricity and organise their payment through a local bank. (See the Property Expenses section)
Registration of Property for Rental
It is now Andalucian law that if you rent out your property for holidays then you must register your property. There are many rules and regulations to follow. It is recommended that you assess the property as to whether it will satisfy the regulations before a purchase is made. (See the Regulations for Renting in Andalucia section)