Top 10 Marbella Holiday Attractions
Marbella Casco Antiguo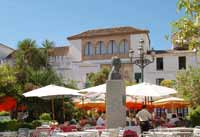 Marbella Old Town is the perfect place to walk back and re-live the historic times by visiting the historic fountain and a chapel built in the 1400s. As you walk along the many narrow streets you will enjoy shopping at the small interesting shops. This attraction is opened for 24 hours and is free. Have a Mediterranean meal amongst the orange trees.
Puerto Banus Marina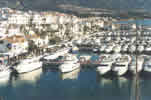 Puerto Banus is the most fashionable resort in Southern Spain just 6 kilometres (3.7 mi) southwest of Marbella . Cafes, restaurants and boutiques are clustered around the harbour. The choice of international restaurants is amazing, with most of them situated right on the marina with spectacular views. The nightlife in Puerto Banus is incredible, with a huge choice of alfresco bars, casinos, piano clubs and discos.
Paseo Maritimo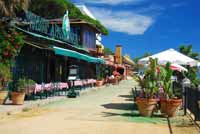 The paseo maritimo is a good place to stroll. There are more than 50 restaurants and plenty of shops, so you can spend so much time just walking along the beach promenade. It's just a beautiful place that is lined with palm trees. Walk the Golden Mile from Marbella to Puerto Banus. The walk is about 7.6km (4.8 miles) and should take less than 2 hours at a brisk pace, but with sightseeing it could take a lot more. Fortunately, you will pass our apartment about half way so you could drop in for a rest if you happen to be renting it that week.
Article continues below Ads ↓
Marbella Beaches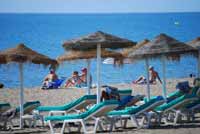 Marbella's town beaches are a delight and offer so many services for playing and eatin or just relaxing. Marbella's best beaches are to the east of town. The stretches of yellow sand are lined with residential complexes and areas of sand dunes . The sea is shallow for some distance so bathing is safe. Beach bars catering to all tastes and budgets are to be found along the sands. There are several exclusive beach clubs like Nikki Beach where luxury yachts are anchored offshore.
Restaurants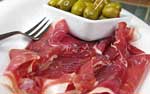 Andalucia is best known for its sunny weather, beaches and flamenco. But food is a hugely important part of southern Spain. The Mediterranean diet was recently recognised as being part of UNESCO's world cultural heritage. It is so reasonably priced in Marbella and most parts of Andalucia. Spain's chefs are widely acknowledged as being among the best in the world.
Andalucian Food
Marbella Night Life

Marbella is famous throughout the world for its glitzy image and glamorous nightlife. The best venues are located in Puerto Banus and on the Golden Mile. Many visitors who come to this stylish resort come to party, and there are plenty of late night bars, nightclubs and restaurants.
Shopping

Marbella is the playground of the rich and famous so as you would expect, it has an unusually high number of designer clothes and jewellery shops. But it also has several large shopping complexes, as well as hypermarkets, specialty food shops, accessory shops, interior decor stores and gift stores. Most of the top-end brands can be found in Puerto Ban's and in the centre of Marbella on Avenida Ricardo Soriano. Marbella Old Town is great place to explore the gift shops and pick up some souvenirs to take home.
Marbella Shopping
Sport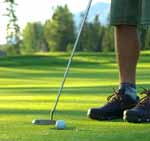 Recently officially twin-named as the Costa del Golf, Andalusia has 86 golf courses ranging from modest 9-hole ones to splendid top ones, as well as those adapted for amateurs and tourist golf. Ohter available pursuits are cycling, walking, fishing, Bike rental, Quad biking, Lake tours, High ropes, 4x4 Jeep safaris, Canyoning, Canoeing, Aquaskipping , Laser clay shooting , Trails and walks in the Marbella Area - Lawn Bowling in Spain.
Marbella Sport
Beauty and Wellness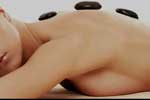 Marbella offers a comprehensive range of beauty and wellness treatments to make you feel and look your best. Everything is on offer from the inexpensive massage to surgical and non-surgical facelifts. Rich in history and culture, as well as natural beauty, Marbella, Spain is a remarkable country to visit and combine with your cosmetic surgery treatment.
Museums and Art
The arts scene in Marbella is now very well developed, having some top art galleries and art museums. These include the popular Municipal Exposition Gallery (Galeria Municipal de Exposiciones) and the Casa Grande gallery, both of which attract a range of changing exhibitions by artists from all over the world.
Art & Museums