Marbella Holiday Apartment on the Golden Mile
Sorry, This apartment is no longer available to rent!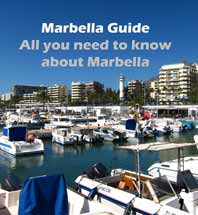 Marbella Travel Guide
The Andalucian government requires all holiday lets to be registered. Due to issues in relation to registration (not of our making) we are no longer able to offer our apartment to rent. Hopefully, this will not be a permanent situation and we will be back on-line soon.
In the meantime, there are other apartments of equal quality to rent on Carolina Park. Have a look at LetsGoMarbella.com
If you would like to know when our apartment will next be available to rent, please subscribe to our Newsletter or return here regularly.
Sorry for any inconvenience caused.
Mike